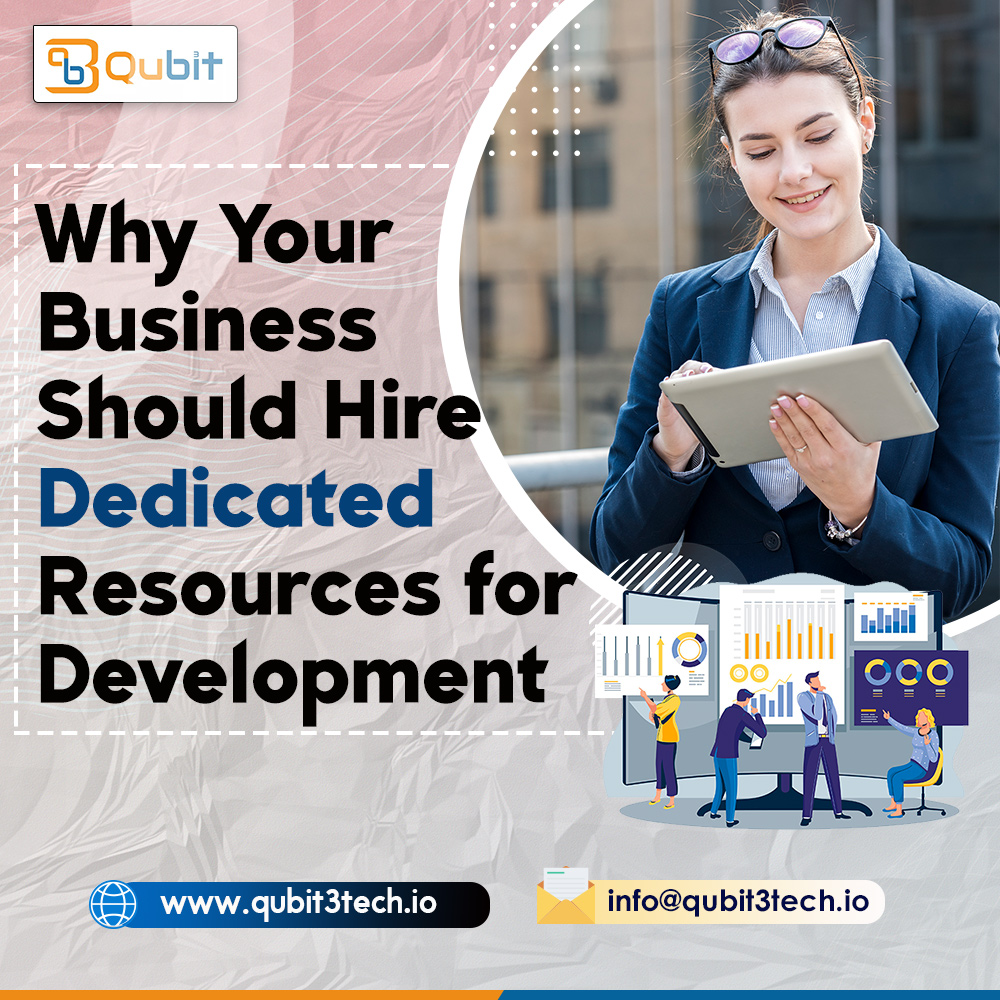 In these constantly changing times, business models and hasty development needs, businesses always look for professional services that don't compromise on time. Every venture today has competition, and therefore, time is of the utmost importance. With mobile apps and websites becoming indispensable, businesses of all verticals seek developers who will instil their ideas with the apt digital solution in the quickest time possible, all the while making sure that the quality is top-notch! While the requirements may seem too demanding, there is a better way of getting things done – by hiring dedicated resources.
It eponymously provides you with ample assurance that these resources will work diligently to help achieve your business goals. Certain businesses like sticking to the tried and tested methods, so taking a new perspective with dedicated resources can work well. Be it saving money or time, dedicated development ticks many boxes and is a model that has taken the markets by storm.
Here are some fantastic benefits you see while going for dedicated resources:
Saves a Ton of Time
Typically, the development process will have you hire staff and keep them on a regular payroll. Expenses apart, the hiring process in itself can get really tiresome. Going through resumes, shortlisting people, interviewing them – all this only makes for a tremendous waste of time! But suppose you were to hire dedicated developers for web app solutions or mobile development; you will get professionals at your disposal! This essentially saves further investment in ancillary resources. Another quite important factor to keep in mind is when you hire full-time employees solely for one project, what happens once the project is over? They are typically left idle. However, a dedicated developer is with you for a specific project and will be out of your hair once completed.
Lower Costs
Hiring a full-time employee isn't going to be cheap in any world. Right from assigning tasks to paying, a lot of work has to go down. While some enterprises might find this age-old model viable for them, dedicated development will be multiple times better. When you onboard a dedicated developer, you only pay for the project; otherwise, you pay end-to-end salaries. Aside from the salary, compensations, incentives, and a lot of other expenses start piling up. Maybe bigger ventures might manage these expenses, but otherwise, hiring a dedicated resource is the best option! Unlike contemporary hire-and-pay models, you save a ton of money and a lot more time with reliable resources. For tasks with a tight budget, limited time constraints and high-quality requirements, hiring a dedicated team is the best way to go.
Get Cutting-Edge Assistance
There is a noticeable difference between working with amateurs and working with seasoned professionals. Going back to the hiring, a lot more time will be expended looking for a developer who has some relevant experience. Now a developer who is well-versed with the industry is going to charge a ton of money too! Professionalism is expensive, but not so much if you're hiring a dedicated developer. This is a complete value-for-money investment. When you take on a dedicated team for your projects, you don't pay a salary to each resource; with a fixed project cost, you can avail services at affordable rates. The pro here is that these people are brilliantly experienced in their craft. Be it intense cross-platform app development or digital marketing, you can rest assured that your resources will take care of your business impeccably.
Select From a Variety of Domains
The beauty of hiring dedicated developers is that you can get pretty much any service for your venture. Suppose you're getting a website made; it's wise to avail SEO services along with development solutions; this saves you a lot of money. And typically, if you are hiring from a renowned company like Qubit3 Technologies, you can rest assured of work quality. When availing of digital solutions, it is quite apparent that maintenance needs to happen regularly. In a changing market, apps and websites can go from impressive to horrible in absolutely no time. Again, choosing a dedicated developer for your maintenance needs will be both cost-effective and shall serve your purpose.
Talk to one of our development specialists at info@qubit3tech.io today.