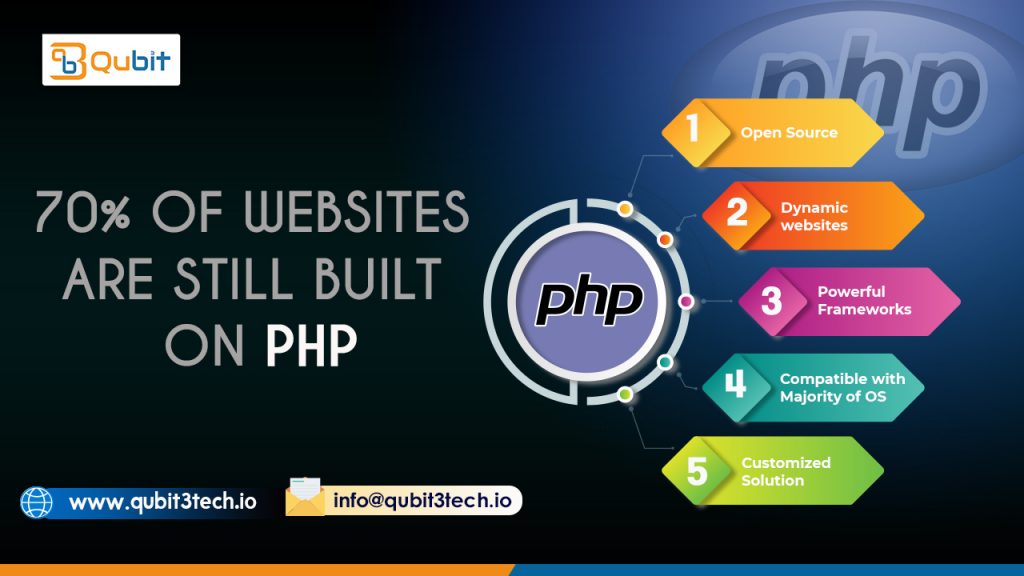 PHP is a open source language and widely used to build their web applications.
Still plenty of people can't believe that PHP can be used for big and successful applications.
You would be surprised, rising Fortune 500 tech startups and corporate giants such as Facebook, Slack, Wikipedia, Tumblr that use PHP in their end-to-end infrastructure.
PHP provides world class support for developing small-to-large web applications.
We at Qubit3 has more than 15 years of experience in PHP programming and very talented developers.
We provide world class programming techniques to develop world class products at competitive rates.
Our company motto "IT Simplified – We bring your Ideas to Reality" and we mean it.
We just don't write the code but we beautify it.
Either hire dedicated developers or hire on hourly rates.
Get in touch with us and discuss more, how we can help you bring your Ideas to Reality.
For more details write us at: info@qubit3tech.io. And we will contact you as soon as possible.
Company website: www.qubit3tech.io